LATEST ISSUE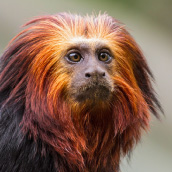 On 7 April, the United Nations Postal Administration will issue its 2021 Endangered Species stamps featuring species of fauna and flora that are endemic to a certain environment or region.
The Convention on International Trade in Endangered Species of Wild Fauna and Flora (CITES) is an international agreement between Governments. Currently having 183 States Parties, the Convention aims to ensure that the international trade of specimens of wild animals and plants does not threaten their survival.
For over 25 years, the United Nations Postal Administration has issued stamps to celebrate the many beautiful and varied forms of wild fauna and flora worldwide with the intent to raise awareness about the multiple benefits of conservation.