LATEST ISSUE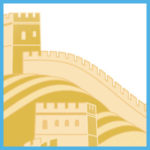 The United Nations Postal Administration (UNPA) in the Department of Operational Support will issue new "Sport for Peace" stamps to commemorate the 2022 Beijing Winter Olympics.
The XXIV Olympic Winter Games are scheduled to take place from 4 to 20 February 2022 in Beijing in the People's Republic of China.
In December 2021, the UN General Assembly adopted the Olympic Truce for Beijing 2022, highlighting the contribution of sport to the promotion of peace and solidarity.
The resolution entitled "Building a peaceful and better world through sport and the Olympic ideal" calls for the observance of the Olympic Truce for the Olympic and Paralympic Games Beijing 2022, from seven days before the start of the Olympic Games, on 4 February 2022, until seven days after the end of the Paralympic Games.